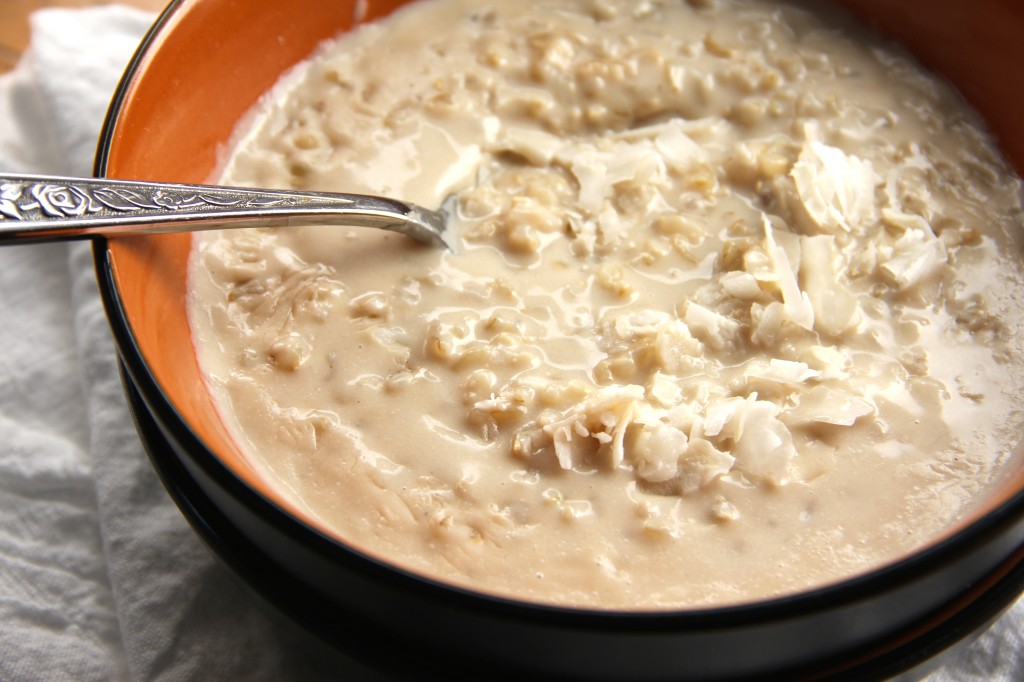 Hello friends! I'm so sorry I abandoned you last week, I was on holiday in Texas with my husband, soaking up the sun and packing away some serious calories (hard to avoid in Houston!). I arrived home yesterday refreshed, and ready to give my puppy some cuddles. But enough about me, lets talk about this Coconut and Cardamom Rice Pudding, shall we?!
This dreamy dessert reminds me of my dad, he is a rice pudding lover and cardamom enthusiast, so I think he will really dig this pud. It is sweet, creamy and comforting, and the coconut and cardamom provide a subtle indian flavour. Best of all, there is no cream or egg in this recipe, making it vegan and much better for you! The first time I made this dessert, I realised that cardamom falls into the "Marmite" camp, you either love it or hate it. My dinner guests were divided down the middle, but I personally love the stuff. If you are still on the fence… promise me you will give this a try?!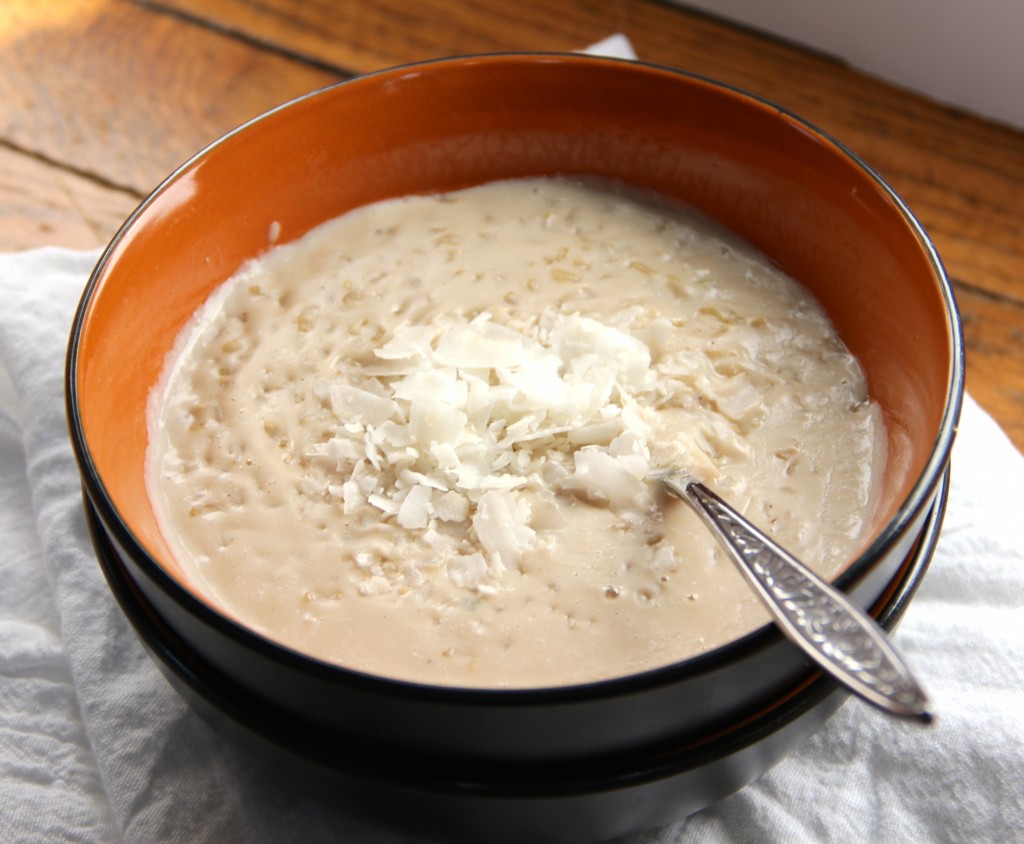 Coconut & Cardamom Rice Pudding
Recipe type:
Dessert/Breakfast
Ingredients
4 cups (1 litre) almond milk
¾ cup (160g) short grain brown rice
¼ cup (50g) brown sugar
5 cardamom pods (seeds only)
pinch of nutmeg
1¼ cups (310 ml) coconut cream from a tin
Toasted coconut or almonds (optional)
Method
Heat almond milk in a medium saucepan, once hot (but not boiling), add rice, sugar, cardamom and nutmeg
Cover, and simmer over a medium-low heat, stirring often, until the rice is tender (with a little bite) and the mixture is thick and creamy, about 30 minutes
Stir in the coconut cream, and heat through for another 5 minutes
Top with toasted coconut or almonds if desired.
Notes:
Adapted from The Cranks Bible by Nadine Abensur (one of my faves!)