This Coconut Maple Almond Granola is sweet, simple and delicately flavoured.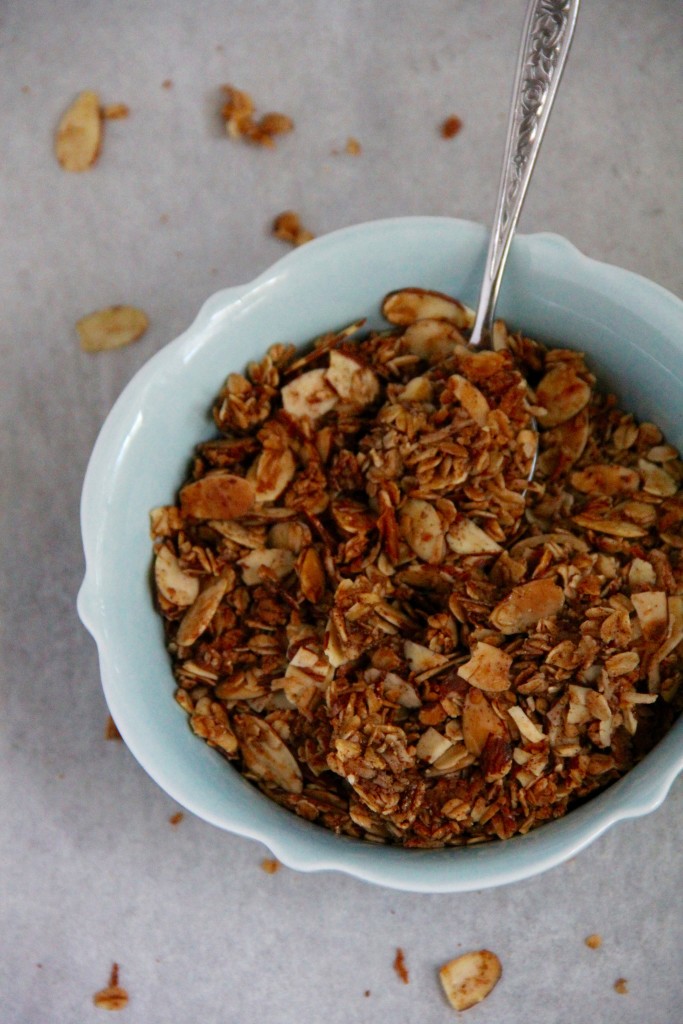 I am a huge, HUGE fan of granola in the morning. I love the contrast between creamy tart yoghurt and the sweet crunch of toasty oats and nuts. I adore the wholesome boost of energy it gives me.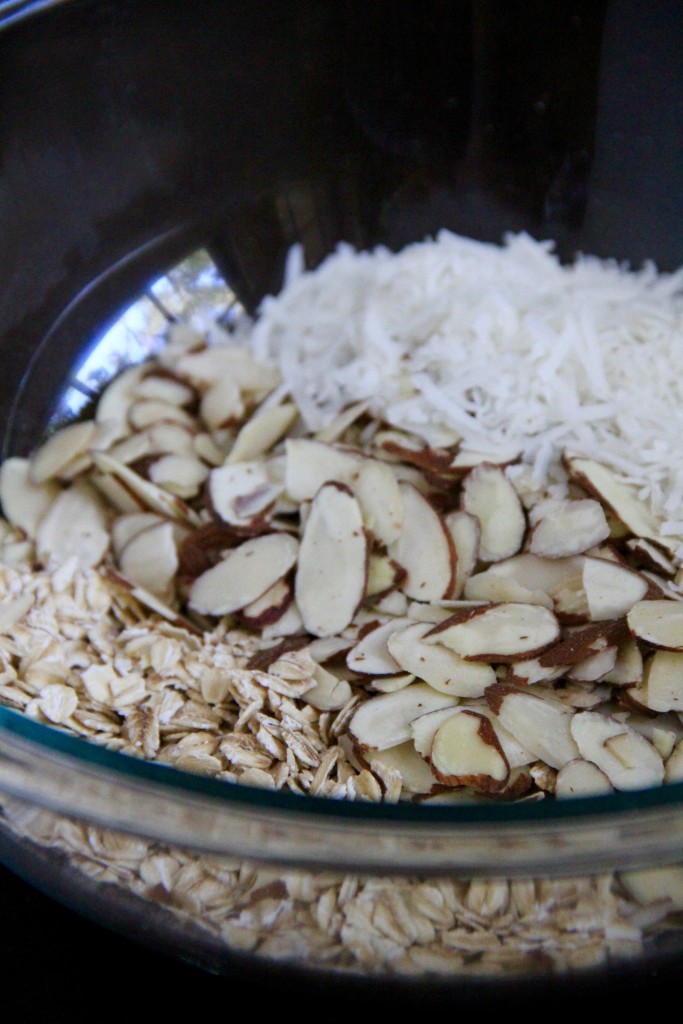 Granola always feels like a treat, and although I have a few different varieties in the ELK archives, this is the recipe that I make most often. Why? It is so versatile! You can dress it up with fresh berries and yoghurt (my fave!), dried fruit (my Dad likes it with dried cranberries), or keep it plain with a splash of milk (Kirk likes it this way).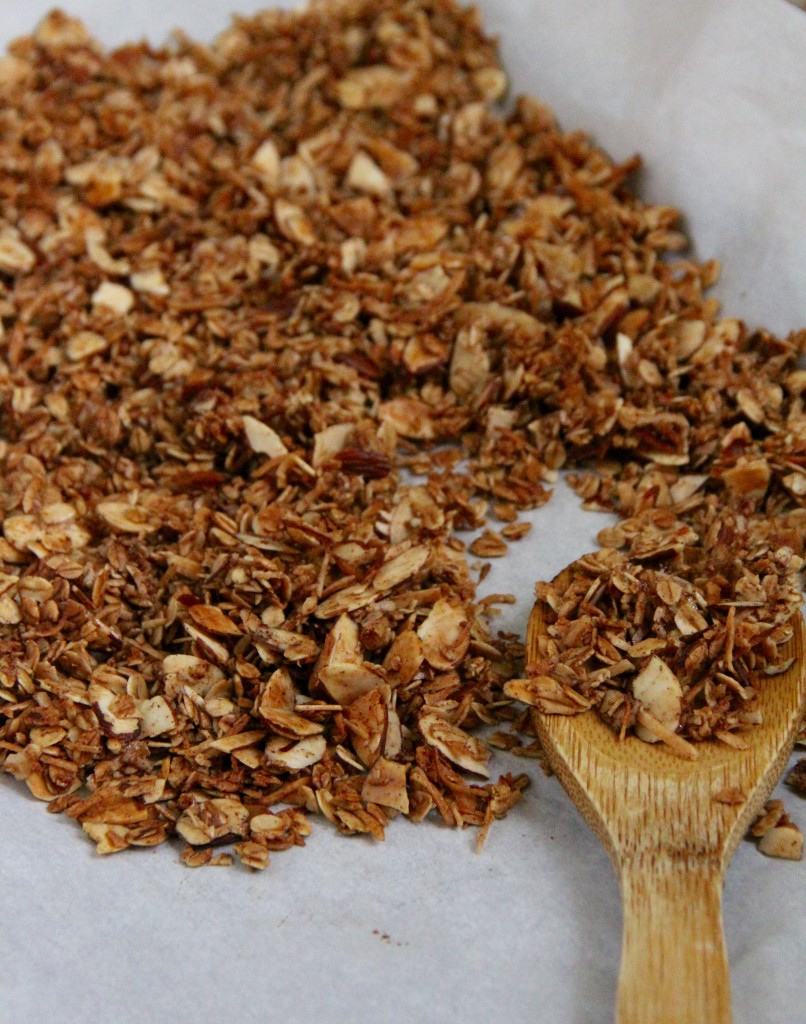 Its sort of like the LBD of granolas, if you will. Simple and sweet, delicately and subtly flavoured, it will make your morning however you choose to enjoy it.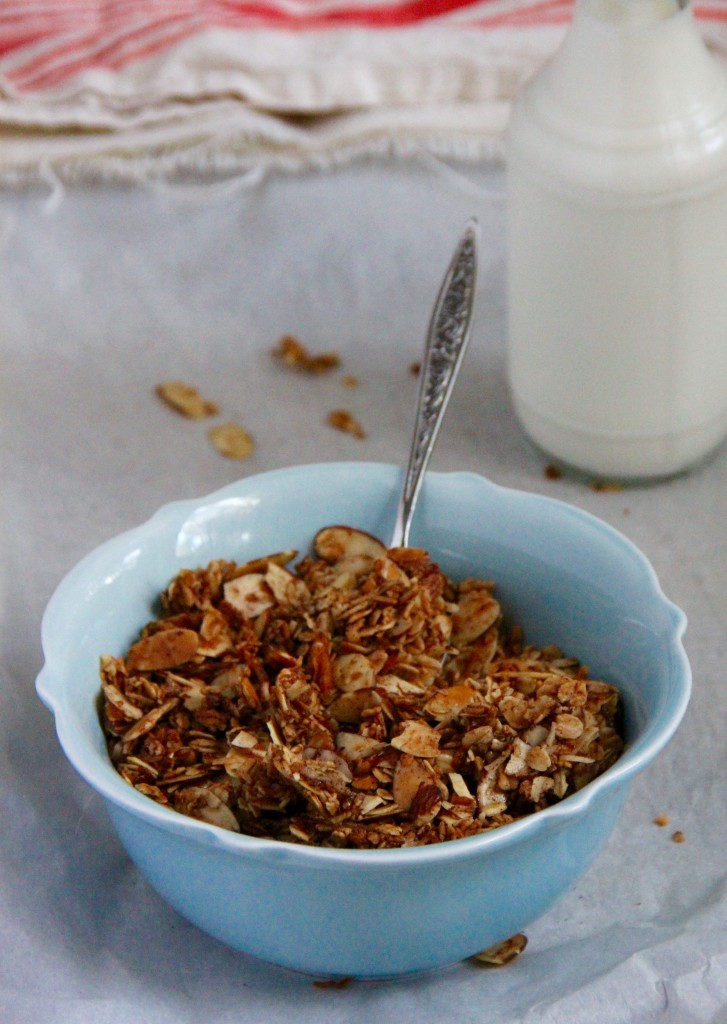 Enjoy!

Coconut Almond Maple Granola
This Coconut Maple Almond Granola is sweet, simple and delicately flavoured.
Ingredients
2¼ cups oats
¾ cup flaked almonds
½ cup shredded unsweetened coconut
1 tsp cinnamon
pinch sea salt
½ cup maple syrup
¼ cup melted coconut oil*
1 tbsp vanilla
Method
Preheat oven to 300F/150C
Line a baking sheet with parchment paper, set aside
Combine oats, almonds, coconut, cinnamon and sea salt in a large bowl, set aside
In a second bowl, combine maple syrup, coconut oil and vanilla. Add the wet ingredients to the dry and stir thoroughly to combine
Spread the granola in an even layer on the baking sheet and place in the oven
Bake for 40 minutes, thoroughly stirring every ten minutes making sure the edges don't burn. Remove from the oven and allow to cool and crisp up before storing and an airtight container
Notes
*You can use olive oil instead of coconut oil, but you will need to reduce the cooking time by about 15 minutes so the granola does not over cook. If you choose to use olive oil I would advise keeping a closer eye on your granola as it cooks, too, it may need to be stirred a little more during cooking.