This chocolate chip cinnamon muffin for one is whole wheat, vegan and refined sugar free, but still feels indulgent!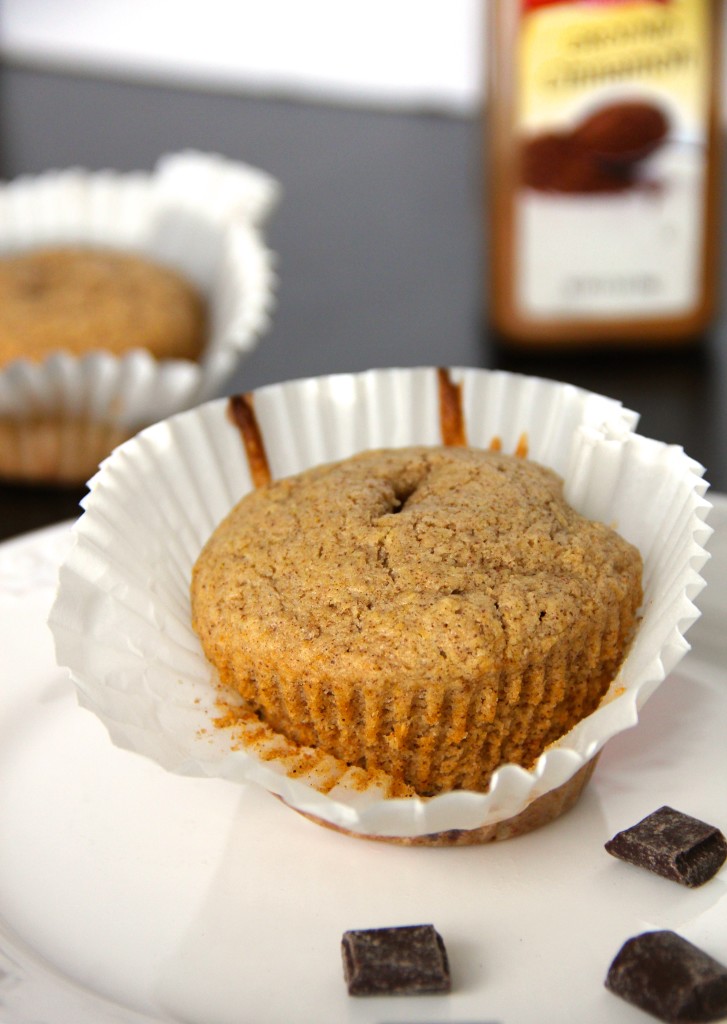 Picture the scene: it is my first day on maternity leave, Kirk has left for work and I am alone, left to my own devices. It is cold and snowy, but I am all cozy inside my little cocoon. I want something special for breakfast, something warm and comforting, something to celebrate 9 long months of growing this babe. Only a baked good will do! A quick google search yields the perfect solution: a single serve muffin! Yodelay! A few small adaptions later and my chocolate chip cinnamon muffin for one was warm from the oven and ready to be devoured.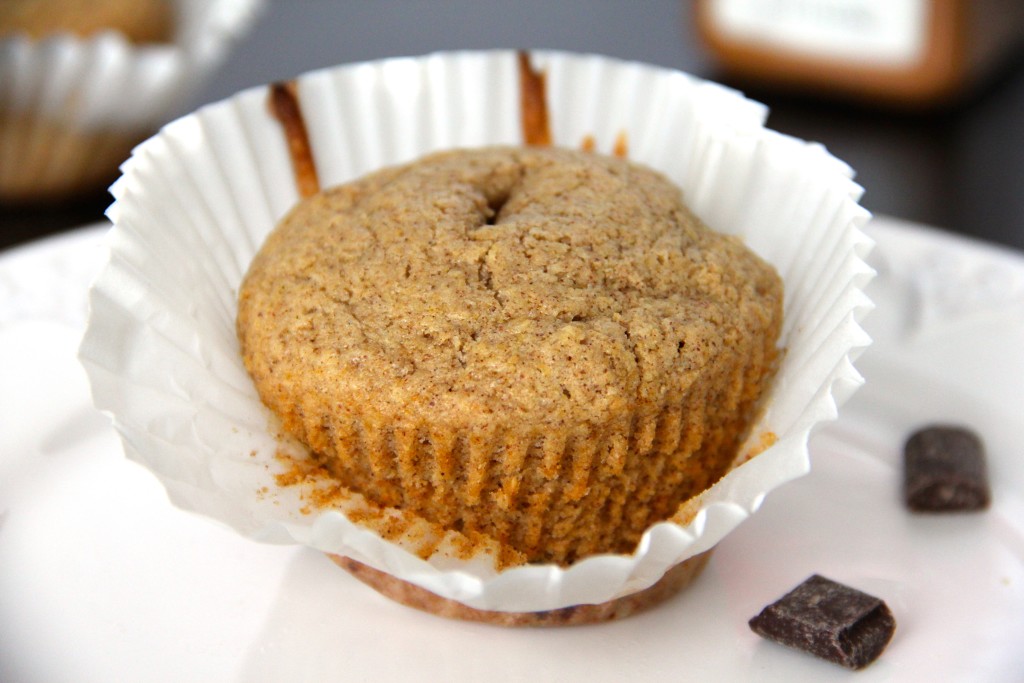 I agree, the fact I am touting baked goods after all of the holiday indulgences may seem like poor timing. I'm sure many of you are on a detox now, or at least keeping to your resolutions. Fear not. I have no intention of sabotaging you fine folk, this muffin recipe is not like the others. Lets take a closer look, this chocolate chip cinnamon muffin for one is:
Made with whole wheat flour
Refined Sugar Free
Vegan
Moist
Packed with cinnamon flavour
Perfect with a strong coffee
Best of all, this recipe is for one solitary muffin, which means there are not a eleven other muffins calling your name when you're done. Are you sold? Get baking!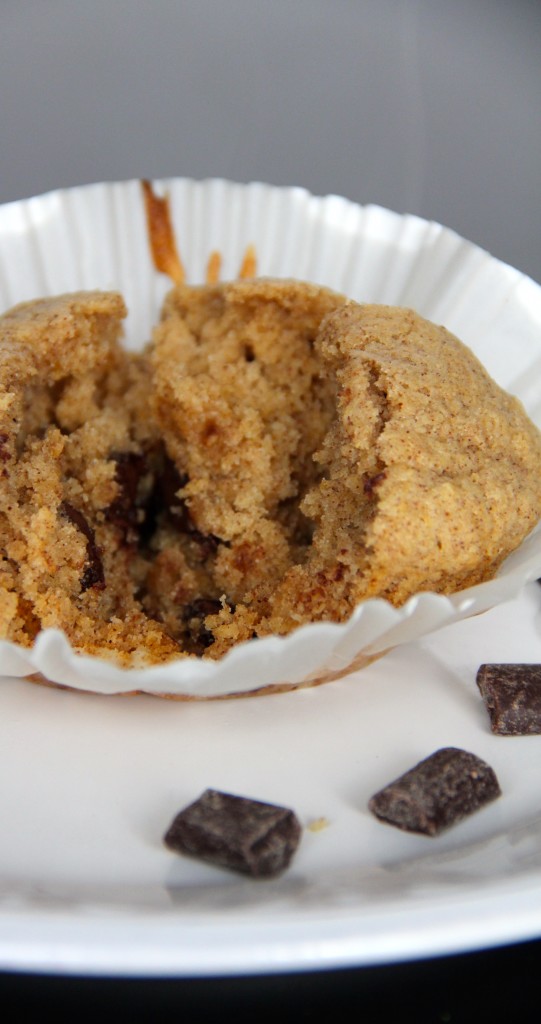 Chocolate Chip Cinnamon Muffin, for one.
Recipe type:
Breakfast, Baked Good
Ingredients
3 tbsp whole wheat pastry flour
¼ tsp baking powder
¼ tsp cinnamon
pinch of salt
1 heaping tbsp dark chocolate chips (make sure they're vegan if you want a totally vegan muffin!)
1 tbsp melted coconut oil, or any flavourless oil
1 tbsp almond milk
1 tbsp maple syrup
¼ tsp vanilla
Method
Preheat oven to 350F/175C
Line a muffin tray with 1 liner, and set aside
In a small bowl, mix together the flour, baking powder, cinnamon, salt and chocolate chips
Create a small well in the center, and pour in the oil, milk, syrup and vanilla. Stir the mixture until just combined
Pour batter into the liner and bake for 15-17 minutes
Notes
Adapted from Chocolate Covered Katie.
Ensure you get vegan chocolate chips if you want your muffin to be totally vegan!
You can also bake this muffin in the microwave: pour the batter into a ramekin and bake for 1-1.30 minutes on high. However, the consistency is nicer if you bake in the oven.