Introducing you to my new favourite comfort food: cheesy lentil jacket potatoes!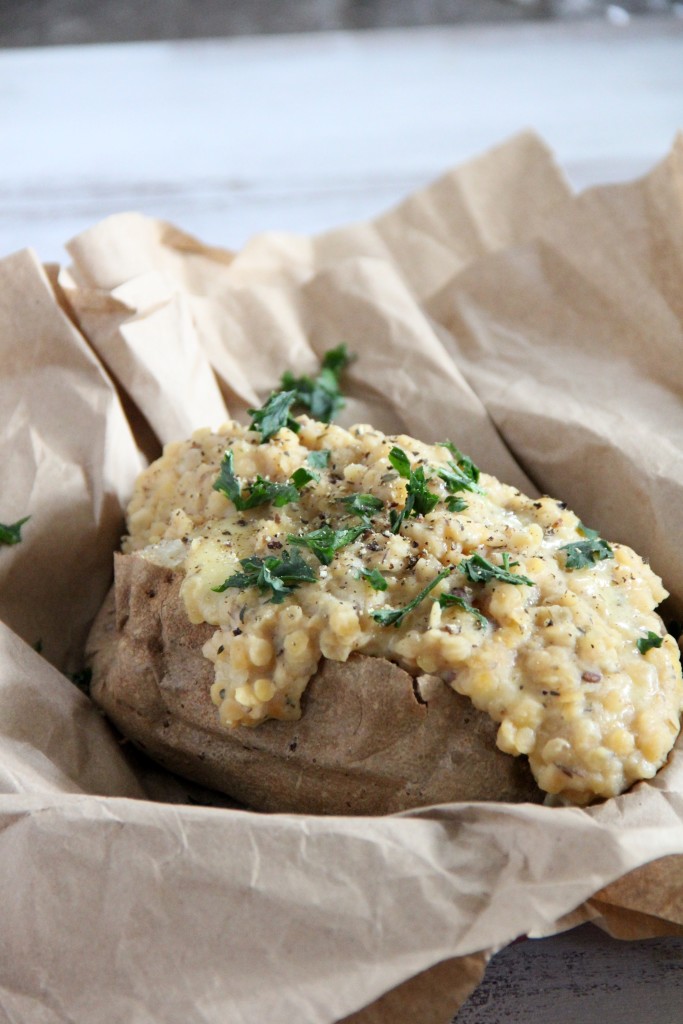 Happy Friday Friends! We made it through another week, rejoice! How has yours been? I tried something a bit different this week and woke up slightly earlier to spend ten or fifteen minutes doing a little yoga before the rest of the house was awake. So, I'm writing this to you from a smugly zen state. Seriously though, taking those few minutes has made a big difference to how I feel for the rest of the day. Perhaps I will keep it up, perhaps not. Do you have any "zen" habits like this?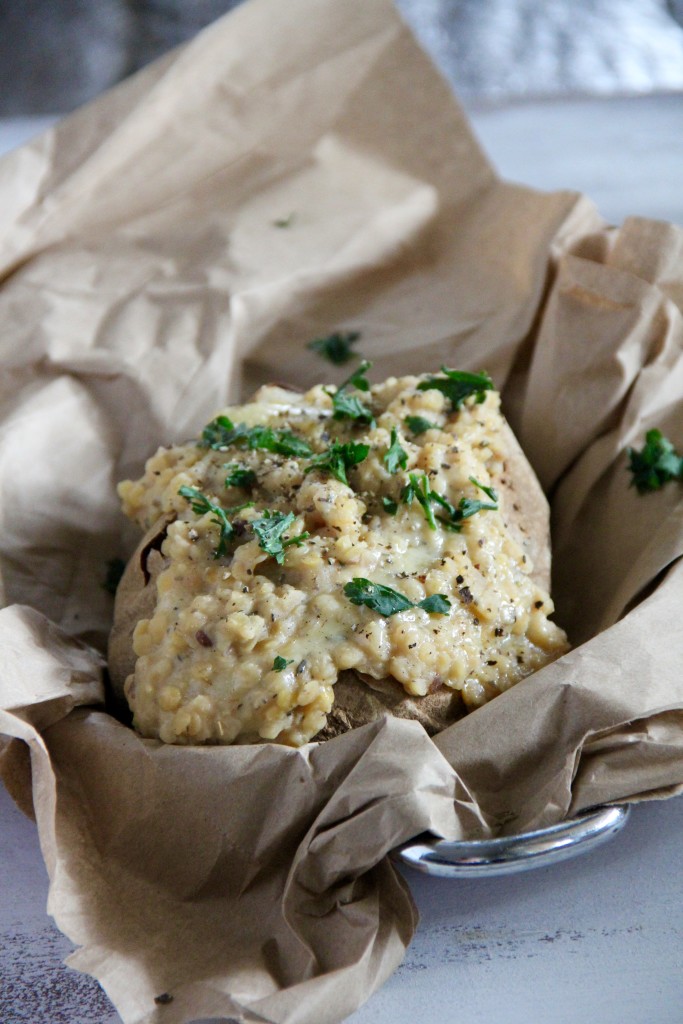 Ok, onto todays recipe. Yummy jacket potatoes! We probably eat jacket potatoes for an easy dinner about once a week. Usually we will top it with baked beans and cheese (you can take the girl out of Britain…), but this is a variation I've been enjoying lately. It's so simple, just cook red lentils on the stovetop, stir in some strong cheddar, and top your jackets with it. So hearty, so filling, so EASY.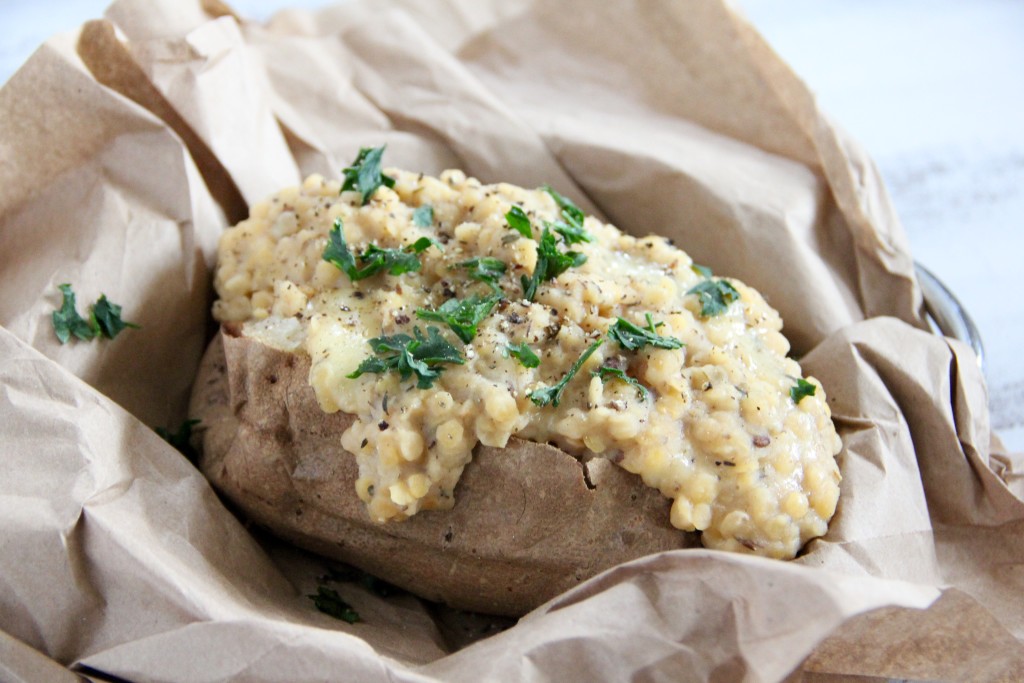 Happy Friday, and enjoy!

Cheesy Lentil Jacket Potatoes
Ingredients
2 potatoes
½ cup lentils
1 cup low sodium vegetable stock
⅔ cup strong cheddar, grated
1 tsp dried thyme (optional)
salt and pepper to taste
Fresh parsley or chives, finely chopped to sprinkle on top (optional)
Method
Preheat oven to 400F/200C. Prick the skin of your potatoes a few times with a fork, and put in the oven directly on the rack. Bake for 1 hour to 90 minutes depending on the size of your potato (you want the jacket to be really firm, and the inside to be beautifully tender)
Towards the end of cooking, place your lentils and vegetable stock in a saucepan, and bring to a simmer. Gently simmer for about 15 minutes until the lentils have absorbed most of the liquid, and begin to break down. Add a splash more liquid if needed. Stir in the cheddar and thyme, and season with salt and pepper to taste
Remove the potatoes from the oven, and cut lengthways to create a little filling pocket. Spoon the cheesy lentil mixture onto the potatoes, and top with fresh parsley or chives if desired
Eat immediately!