The snow piles are melting, the birds are chirping, the temperatures are climbing, consequently my desire for salad is increasing. This Carrot, Parsley and Chickpea Salad is my current favourite. It is light, zesty and fresh, just perfect for Spring, plus the addition of chickpeas and pumpkin seeds make it just a little heartier.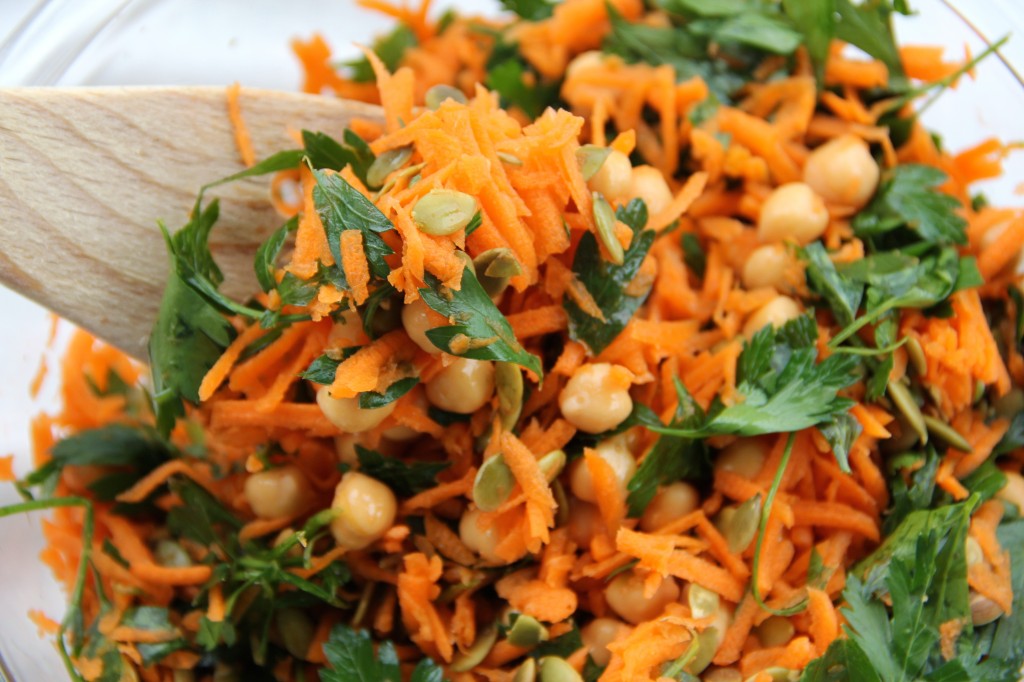 I love to eat this on its own, or stuffed into a wholewheat pita. I also have a sneaky suspicion that it would be wonderful with some crumbled feta… yum! However you choose to enjoy it, I know that it will add some extra Spring brightness into your day!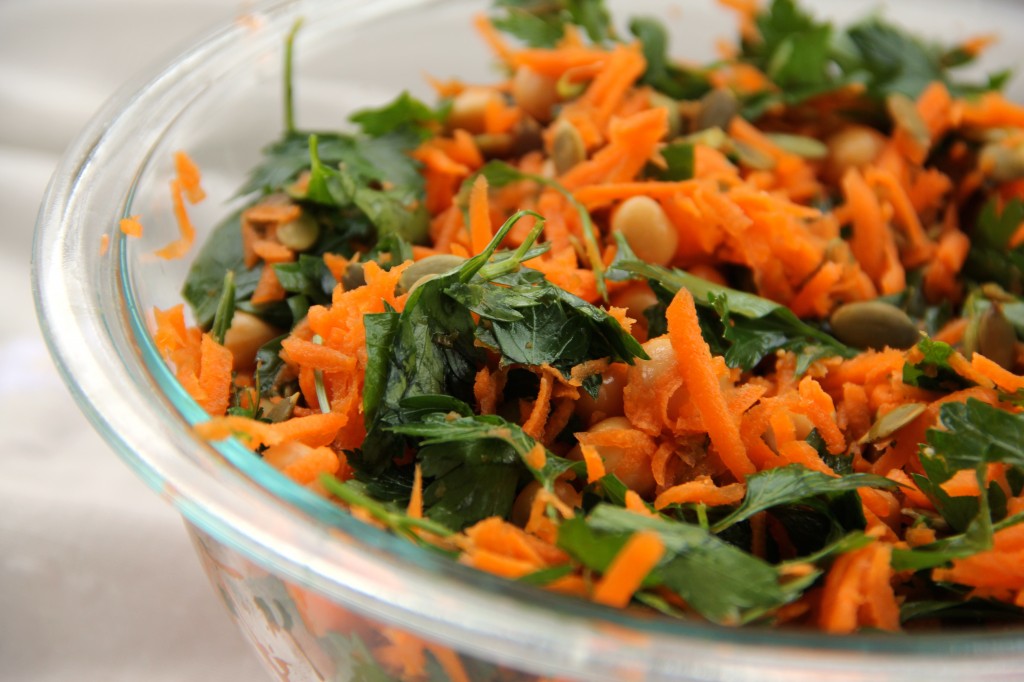 Wishing you a happy Tuesday!

Carrot, Parsley & Chickpea Salad
Ingredients
Salad:
4 large carrots
1 small bunch of parsley (about two cups)
1 400g/15oz tin of chickpeas (or 1½ cups cooked chickpeas)
⅓ cup/40g pumpkin seeds
Dressing:
2 tbsp olive oil
2 tbsp red wine vinegar
1 tsp ground coriander
Method
Make the Salad:
Peel and grate the carrots (a food processor makes this very easy)
Chop the parsley finely, removing any extra long stems
Toast the pumpkin seeds over medium heat in a dry pan, when they start to get brown and give off a nutty fragrance, remove from the heat
Make the Dressing:
Combine olive oil, vinegar and coriander and mix vigorously until combined
Assemble Salad:
Toss the carrots, parsley, chickpeas, pumpkin seeds and dressing together in a bowl