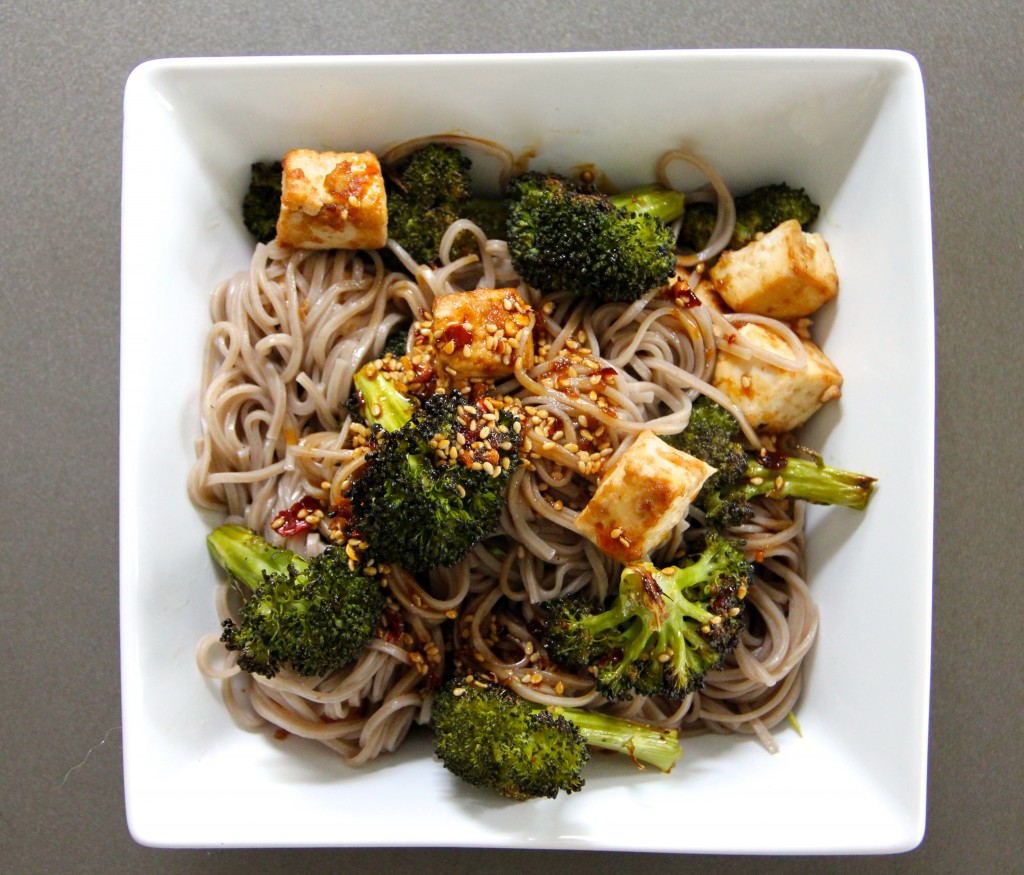 One of the things I have loved most about blogging, is the community you become a part of. This is a community made up of food enthusiasts who pour themselves into their craft, simply for the love of it. There are THOUSANDS of great blogs, and I always have a wealth of new recipes at my fingertips to be inspired by. I also love that the food blog community is constantly sharing, tweaking and adapting each others recipes.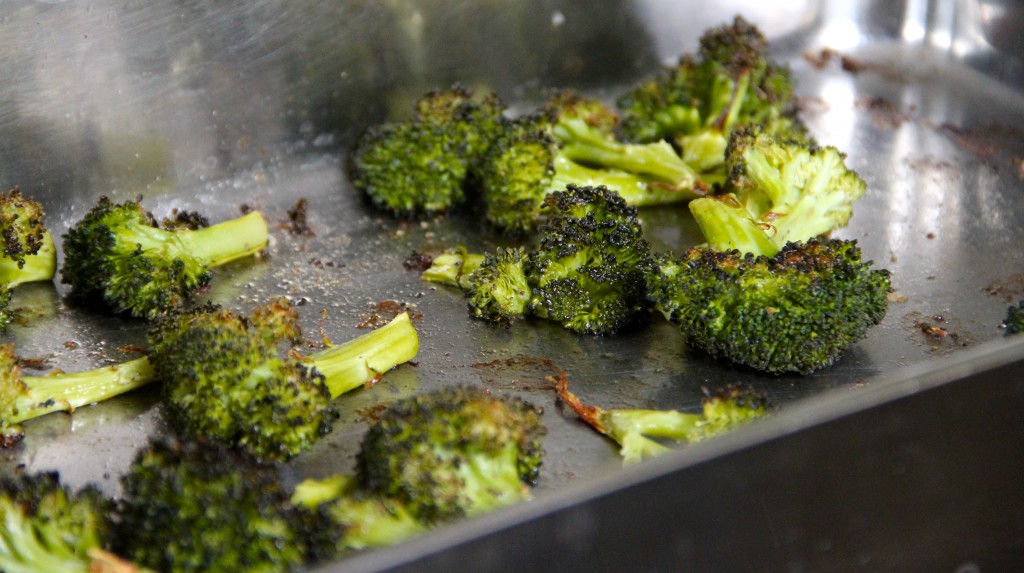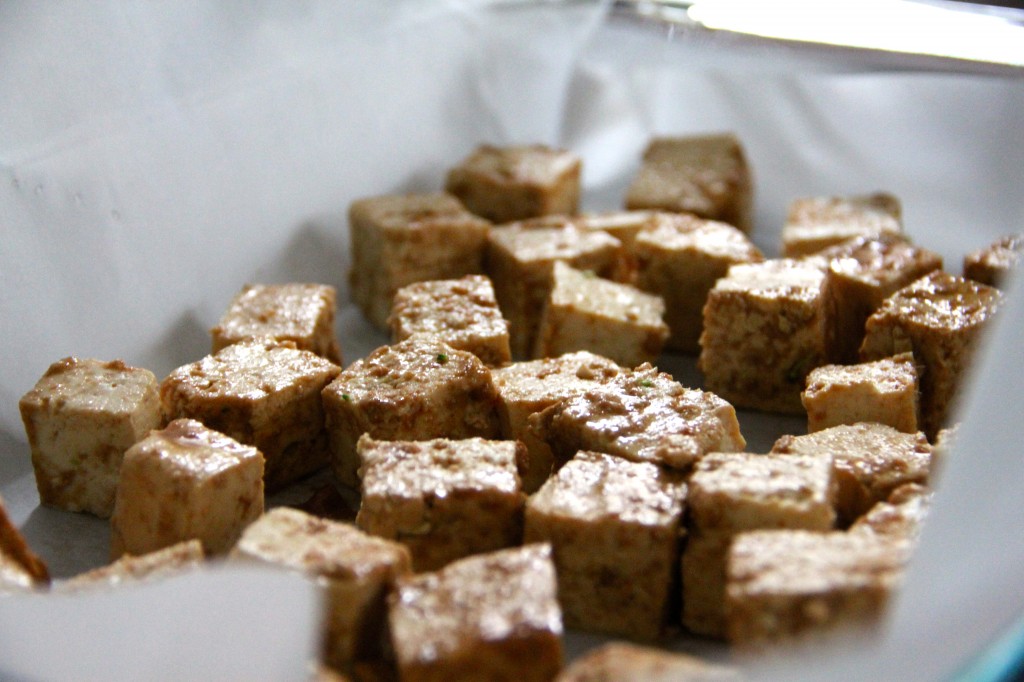 Take this Broccoli & Tofu Teriyaki bowl for example. It is adapted from Cookie & Kate's Roasted Brussels Sprouts and Crispy Baked Tofu recipe. Kate adapted her recipe from Greens & Chocolate's recipe for Siracha & Honey Gazed Brussels Sprouts and The Kitchn's Baked Tofu. I adored the original recipe, but I wanted to put my own spin on it. So I swapped the brussels for broccoli, the rice for soba noodles, and the glaze for more of a sauce. The result is a healthy and simple meal, bursting to the brim with flavour!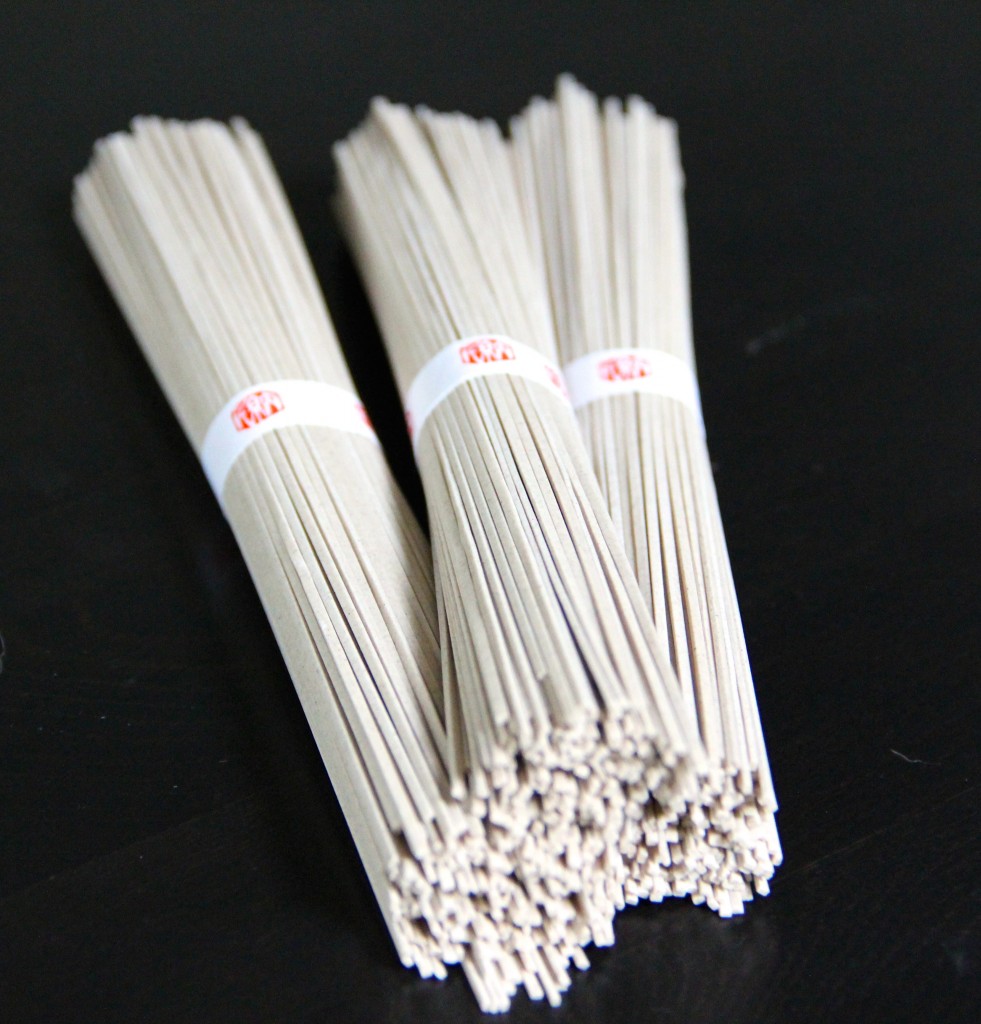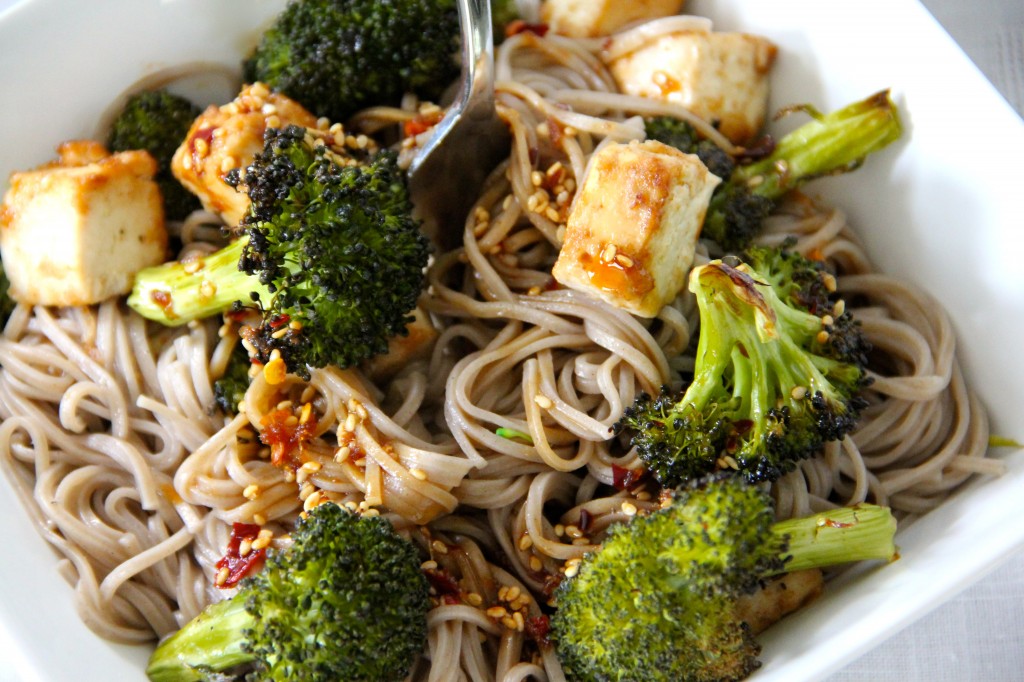 I'm always looking for new recommendations, what are some of your favourite blogs?!

Broccoli & Tofu Teriyaki Bowl
Japanese inspired noodle bowl with broccoli, tofu and teriyaki sauce
Ingredients
Tofu:
1 15oz block extra firm tofu
1 tbsp olive oil
1 tbsp soy sauce or tamari (low sodium)
1 tbsp corn starch or arrowroot starch
Broccoli:
1 large head of broccoli
2 tbsp olive oil
salt and pepper
Teriyaki Sauce:
¼ cup/60ml soy sauce or tamari (low sodium)
¼ cup/60ml honey or agave for vegan
1 inch piece of ginger, minced
1 garlic clove, minced
1 tbsp toasted sesame oil
1 tbsp sesame seeds
½ tsp chili flakes (or more or less to taste)
Noodles:
½ lb or 225g soba noodles
Method
Preheat oven to 400F/200C
Drain the water from the package of tofu, cut the tofu in half lengthways so that you have two rectangular slabs
Transfer the slabs onto a clean tea towel or paper towel, place on a flat, sturdy surface. Place a chopping board or plate on top of the tofu, and put a weighty object on top of the board or plate (I use a 5lb dumbbell...!)
Cut the broccoli into small florets, transfer into a roasting dish, toss with olive oil and season with salt and pepper
After the tofu has had a chance to drain off for 10-15 minutes, remove the weighty object and tea towel, cut each slab into 15 equal squares (3 columns and 5 rows), transfer into a large bowl
Using your fingers, carefully toss the tofu with olive oil and soy sauce, when each square has an even coating, sprinkle over the cornstarch and carefully toss again with your fingers until the starch is fully incorporated
Transfer the tofu onto a lined baking sheet
Place the tofu in the top ⅓ of the oven and the broccoli in the bottom ⅓, cook for about 25-30 minutes, tossing half way through cooking
While the broccoli and tofu are cooking, prepare the sauce and noodles
In a small sauce pan, heat toasted sesame oil over a low-medium heat, add the garlic and ginger and sauté for a minute
Add the remaining ingredients and whisk until smooth, increase heat to medium and bring to a simmer, cook for about 15 minutes stirring often, remove from the heat and set aside to thicken
About 5 minutes before tofu and broccoli are cooked, cook the soba noodles in a large pot according to package instructions, drain thoroughly and return to the large pot
Add the cooked broccoli and tofu to the pot, toss everything together with a pair of kitchen tongs
Drizzle the teriyaki sauce over the top, and toss again
Notes:
Adapted from here.
This dish is gluten free as long as you use tamari and not soy sauce, also check your noodles! Soba noodles are supposed to be made from buckwheat, but many brands add wheat flour (tut, tut!), you can find a 100% buckwheat version here.
This dish is vegan as long as you use agave instead of honey.
See my other Tofu recipes here.