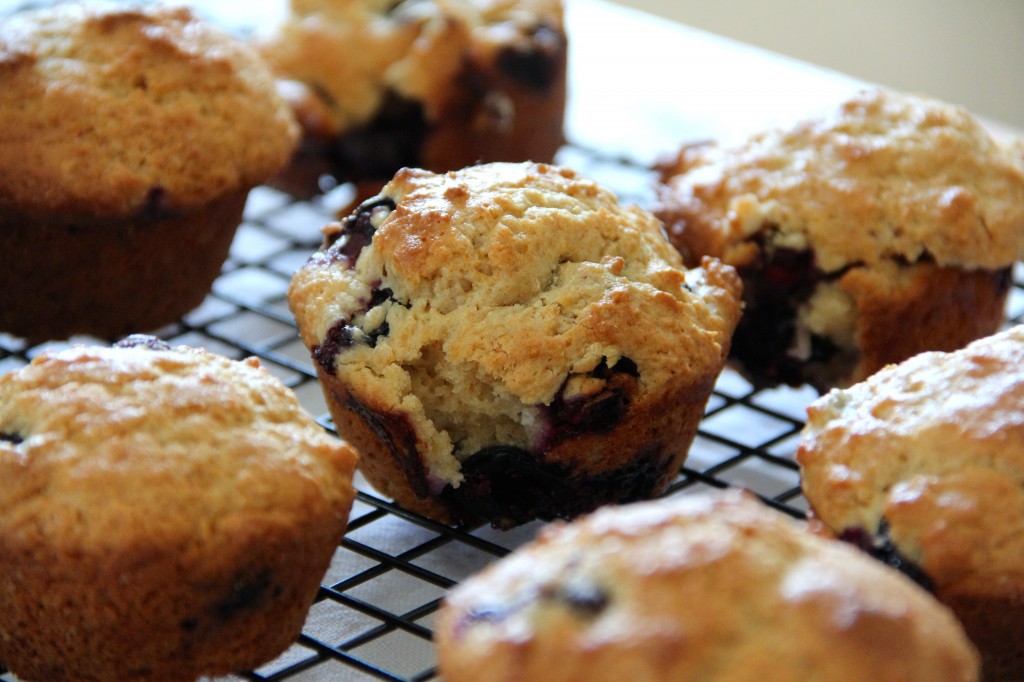 So the other day, or maybe more like a couple of months ago, my sissie Laura requested a recipe for wholewheat blueberry muffins, with "no bananas or other random ingredients please". Message received. It has taken me a wee while to get around to creating her the perfect breakfast treat, but I think I finally have a winner in these Blueberry Vanilla Muffins!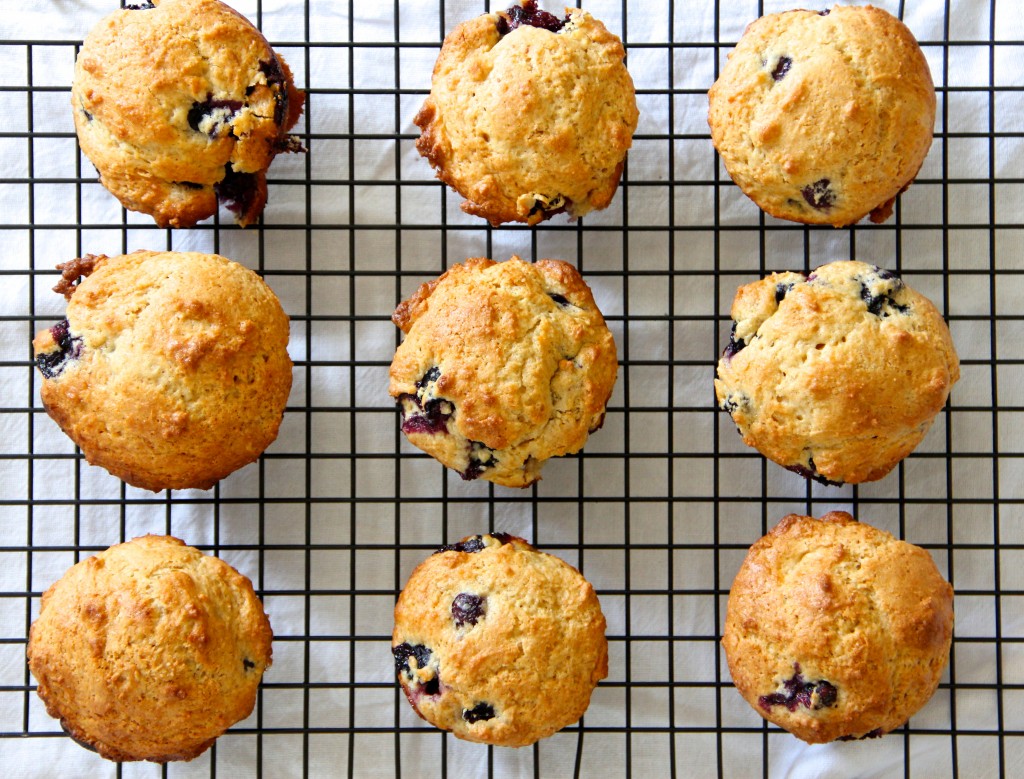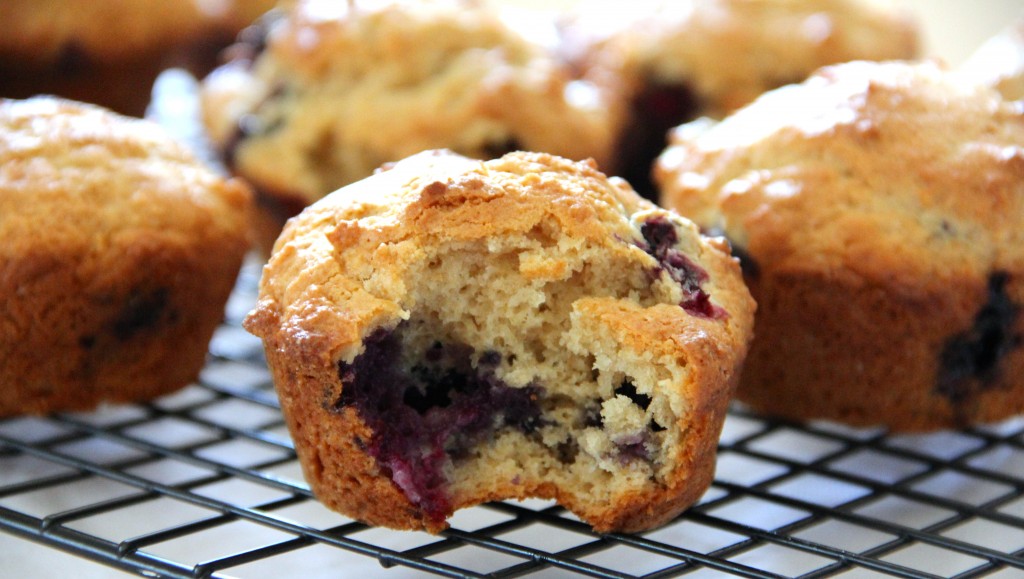 As requested, they are made with wholewheat pastry flour. They also contain greek yoghurt for a little protein bump, and the addition of vanilla keeps the sugar a little lower than other muffin varieties. Having eaten several batches almost solo (this food blogging gig really is a chore…),  I can tell you that they make for a pretty satisfying breakfast.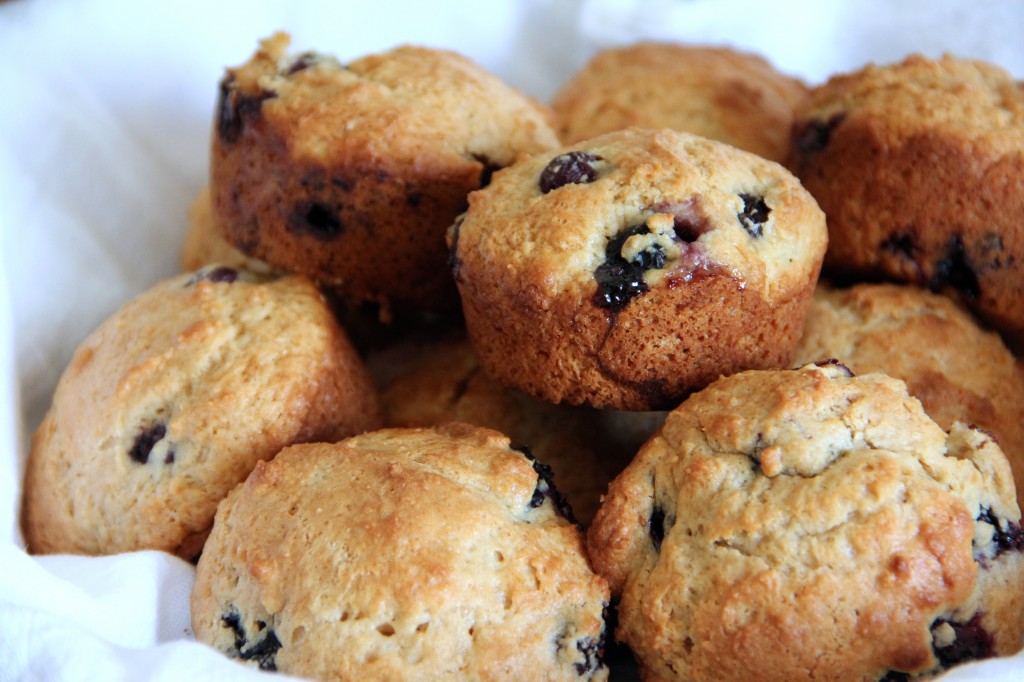 Hope you like them, sis!

Blueberry Vanilla Muffins
Healthier wholewheat blueberry vanilla muffins, perfect for breakfast, brunch or snack!
Recipe type:
Breakfast/Baked Goods
Ingredients
5 tbsp butter, softened
½ cup sugar (I used raw demerara)
1 large egg
¾ cup whole greek yoghurt
1½ cups wholewheat pastry flour
1½ tsp baking powder
¼ tsp baking soda
¼ tsp salt
2½ tsp vanilla extract
¾ cup fresh blueberries (frozen can be used too, no need to defrost)
Method
Preheat oven to 375F/190C
In a large bowl beat together the butter and sugar until light and fluffy
Add egg, yoghurt and vanilla, and continue beating until well mixed
Add flour, baking powder, baking soda and salt to the wet ingredients, and mix well until fully combined
Gently fold in the blueberries being careful not to over mix
Divide the mixture into a greased 12 muffin tin (use muffin cases if you wish, I didn't bother)
Bake for about 20-25 minutes until slightly golden
Notes
Adapted from Smitten Kitchen's Perfect Blueberry Muffins and this beloved book.
Muffins are best eaten fresh on the day, but also freeze well if you make too many!
PS. My sister and I on a coastal jaunt last week-