This sweet-tart blackberry chia jam is quick and easy to prepare, and healthy too!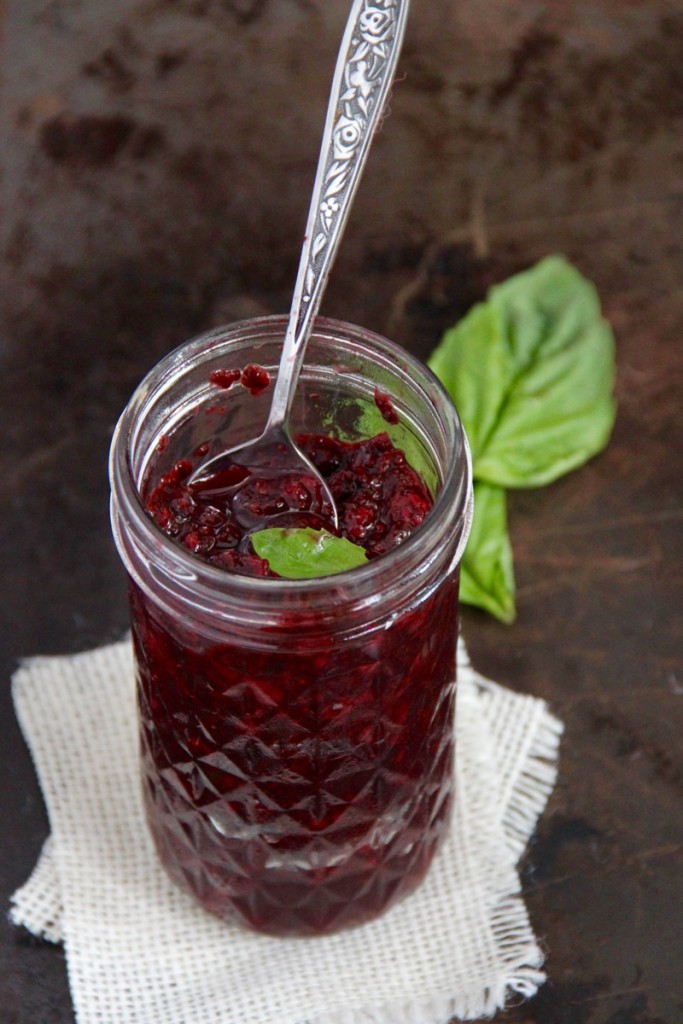 Blackberries are always a fruit I associate with the beginning of the school year. That time in late August to early September when the long summer days draw to a close, and the tingly excitement for the year come begins to peak. Neatly colour-coded timetables, fully stocked pencil tins, crisp sheets of lined paper waiting to be scribbled on, and blackberries. For me, they represent the changing of seasons. I imagine them being plucked from their bushes, and sprinkled in crumbles and pies, or made into jam and spread generously on toast.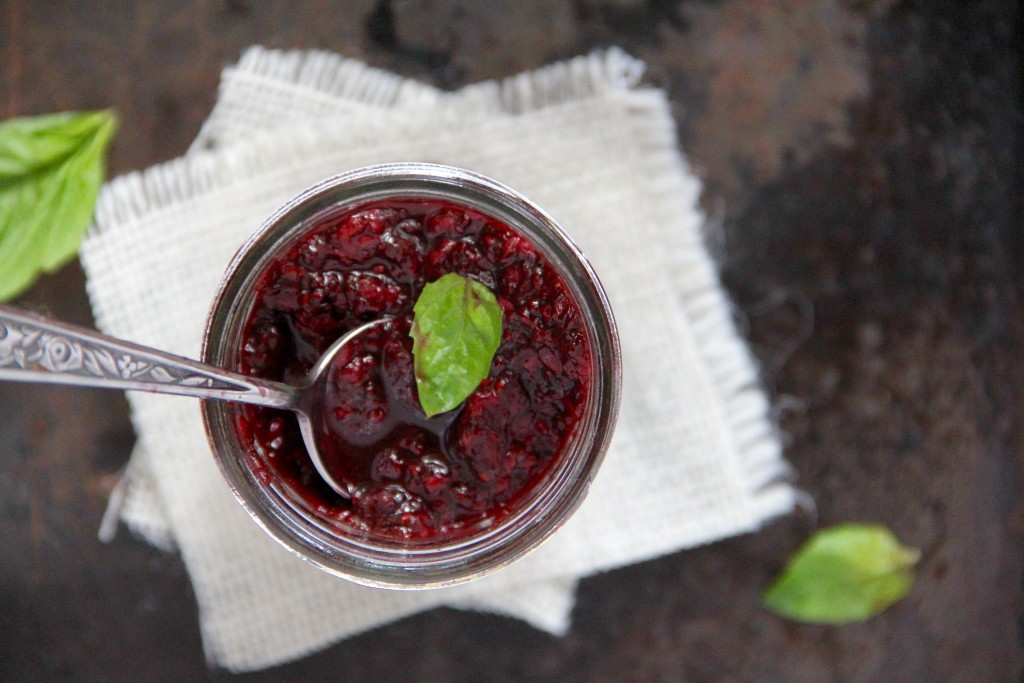 In Texas, blackberry season is over, but I couldn't resit sharing this recipe with you anyway. In the UK blackberries are still in season, but this recipe can be made any time of year with frozen blackberries. I love blackberries for their sweet-tart earthiness, and also their versatility! This summer I've had them in salads, smoothies, ice lollies, cocktails and of course this jam. I'm only exaggerating a teeny bit when I say that adding basil was the best decision I ever made, it brings out a gorgeously subtle liquorishy flavour that tastes amazing. We have enjoyed this jam plain, with cheese, on peanut butter (yum!!), and stirred into creamy porridge. I love making chia jam, it feels so much more forgiving than "proper" homemade jam, and its so quick and easy to prepare, plus you get all of those fabulous chia-benefits!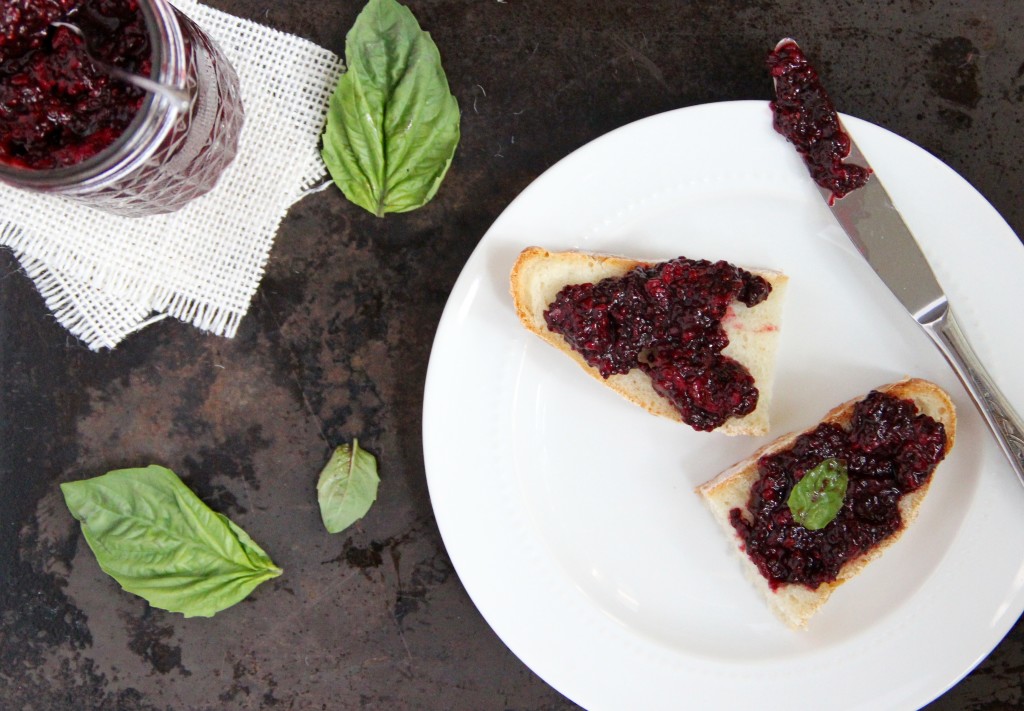 Enjoy!

Blackberry Basil Chia Jam
Ingredients
16oz/450g blackberries (fresh or frozen)
3-4tbsp maple syrup (or use honey)
juice of 1 lemon
1 cup basil leaves
2 tbsp chia seeds
Method
In a blender, blend 3 tbsp maple syrup, lemon juice and basil until smooth
Add the mixture to a saucepan, and then add the blackberries
Bring to a slow boil, and simmer for about 5 minutes, mashing the blackberries with the back of your spoon as you go
Stir in your chia seeds, and reduce heat to low. Cook for 15 more minutes, stirring occasionally
Check the taste, add more maple syrup if desired.
Let to stand for 10-15 minutes to thicken, store in a clean airtight container in the fridge. Jam should keep for at least a week.