These easy 5 Spice Noodles come together in less than 15 minutes!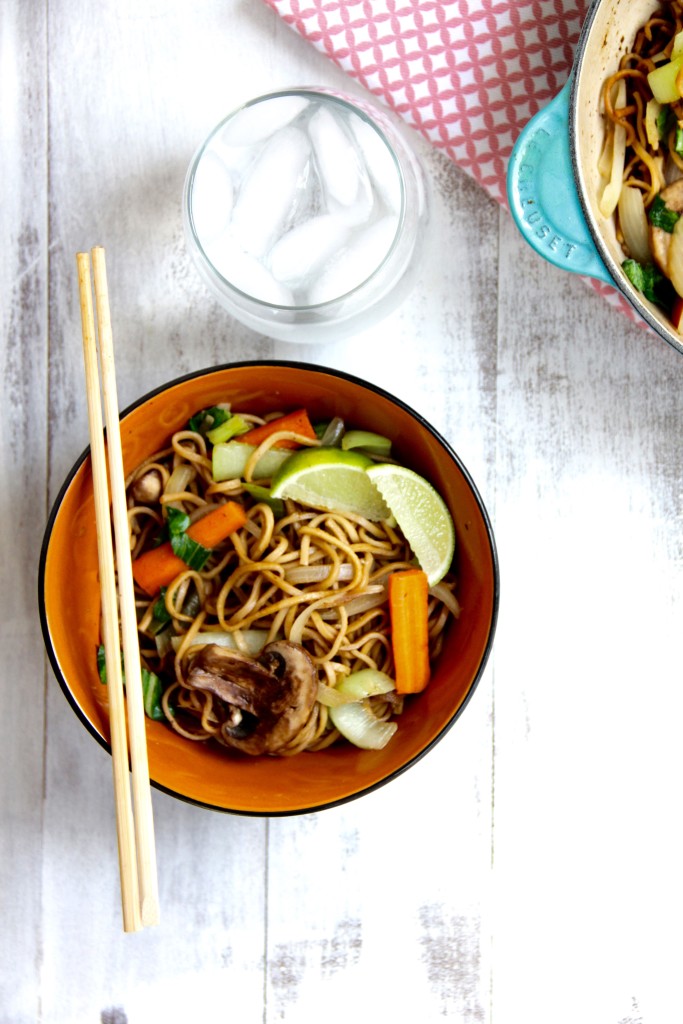 Do you ever have one of those weeks where every recipe fails you? Well my friends, that has been my sorry situation for the past 7 days.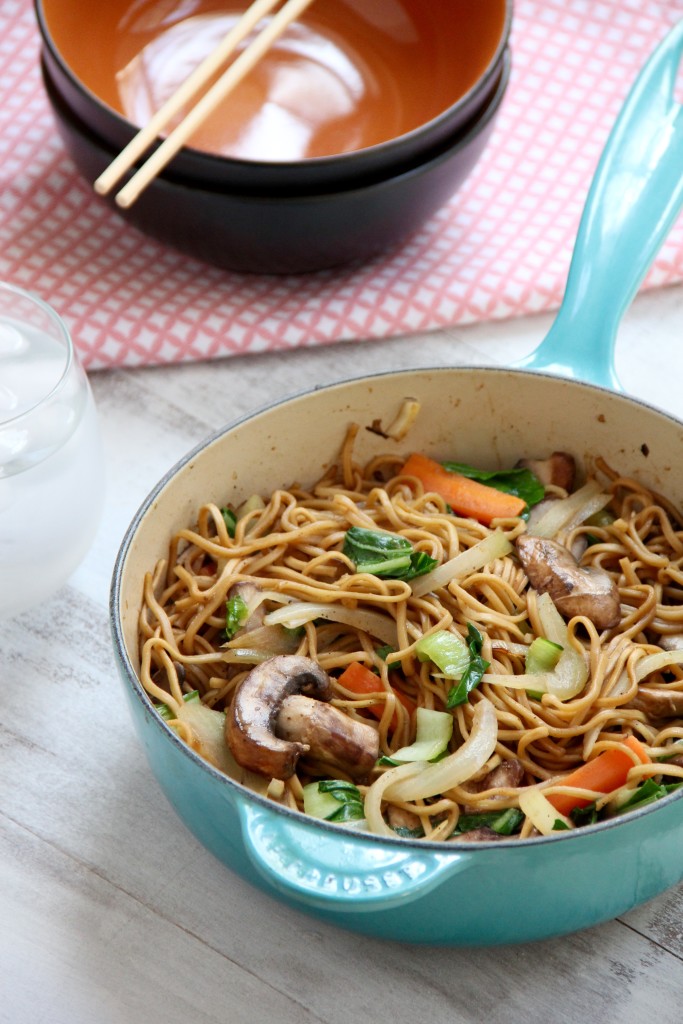 My granola bars were dry and crumbly, my pancakes were underdone, my waffles were overdone, and the less said about my first batch of Hot Cross Buns, the better. I did, however, have one victory in these glorious, foolproof 5 Spice Noodles. They can be thrown together in less than 15 minutes (win!), they require only one pan (win!), they are incredibly versatile (win!), and they are absolutely scrumptious (win! win! win!). For all of these reasons they have become a dinner time staple for us, and I strongly urge you to give them a go too!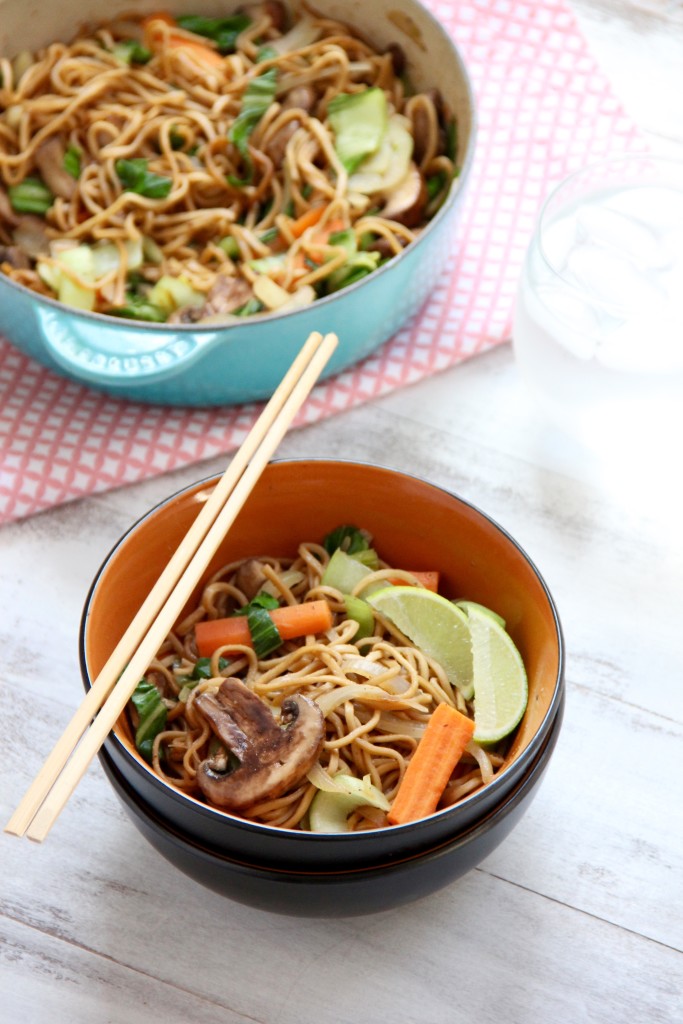 Enjoy!

Easy 5 Spice Noodles
Ingredients
¾lb (400g) noodles of choice (I like to make this with egg noodles, but udon would be nice, or even whole wheat spaghetti)
1 tbsp toasted sesame oil (or coconut oil)
1 medium onion, thinly sliced
2 garlic cloves, thinly sliced
1 red chili, thinly sliced (optional)
1 baby bok choy, chopped and the green leafy party separated from the crunchy white parts
2 medium carrots, cut into batons
1 cup mushrooms, sliced
2 tbsp soy sauce
2 tbsp mirin
¾ tsp 5 spice mix
juice ½ lime
Method
Cook noodles according to package instructions, draining a minute short of cooking time. Let them hang out in the colander until you're ready for them
Meanwhile, heat oil in a wok, or large frying pan. Add the onions, and stir fry over a medium high heat for a minute. Add the garlic, chili (if using), the white parts of the bok choy, the carrots, and the mushrooms, and cook for two more minutes. Finally, add the green parts of the bok choy, and cook until they're wilted.
Transfer the vegetables onto a dish, and set aside.
Return the wok or pan to the heat, and turn to medium low. Add the soy sauce, mirin, 5 spice, and cooked noodles. Toss the noodles in the mixture, and then add the vegetables back into the pan. Toss until everything is well combined, and squeeze the lime juice over the top. Serve in bowls with extra lime if desired